Get a Seattle, Washington USA Virtual Office Business Address Starting at $29.95/month
Coworking, Meeting Rooms & Private Offices Available
1,000+ Locations Nationwide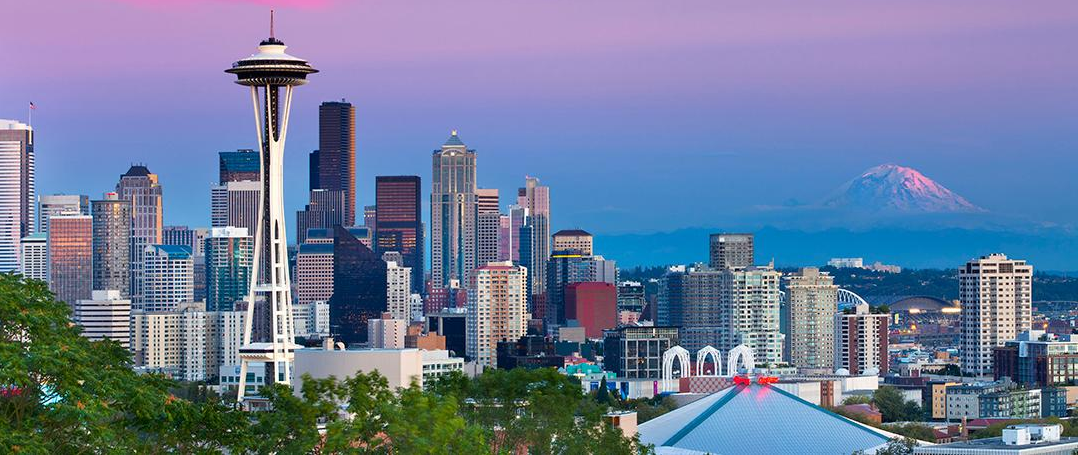 A Seattle Virtual Office Business Address is perfect for growing companies, start-ups, consultants, branch offices, independent professionals, and international companies that need a professional U.S. business mailing address without the high costs of a commercial lease. ICS provides the most prestigious and affordable Virtual Office address locations in Seattle.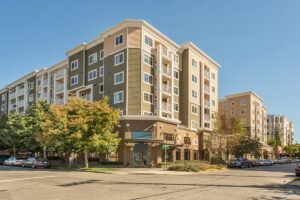 5608 17th Avenue NW, Seattle, WA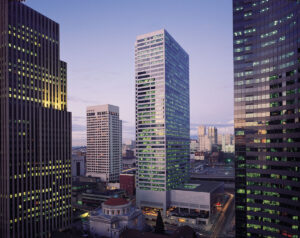 800 5th Avenue, Seattle, WA
Get a Professional Business Office Address
Starting at $

29.95

/month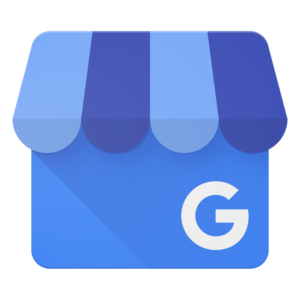 Google Business Registration
You will be able to register your business on Google at our location in Seattle. This is extremely important when your clients are searching for your services online in Seattle.
Home-Based Businesses Appear Unprofessional
When companies and clients are searching for your services online, or checking you out, a home-based business location is the last thing you want people to see. In short, it gives the impression your business is not yet successful, and it's safe.

Your mail is received at ICS then processed in 1 of 2 ways or both.
---

(1)
Mail Forwarded to You
Mail is forwarded to you once per week or On-Demand by request.
---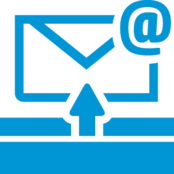 (2)
Mail Scanned to Email
Mail is scanned to you via email then shredded, stored, or forwarded to you via USPS mail delivery.
---

Mail Updates
You can check your mail online 24/7 to see what items have been received.
Use your Virtual Office location to license and register your business with all City, State, and Federal agencies, as well as Google, Bing, and Yahoo Business Places. You can also use our address for general purposes, such as personal banking and driver's license registration.

Serving Clients Worldwide
Have all your mail and packages delivered to our global U.S. business center in the heart of Seattle, Washington. We can forward your items to you no matter where you are worldwide.
WE RECEIVE & FORWARD PACKAGES FASTER THAN 90% OF ALL CITIES NATIONWIDE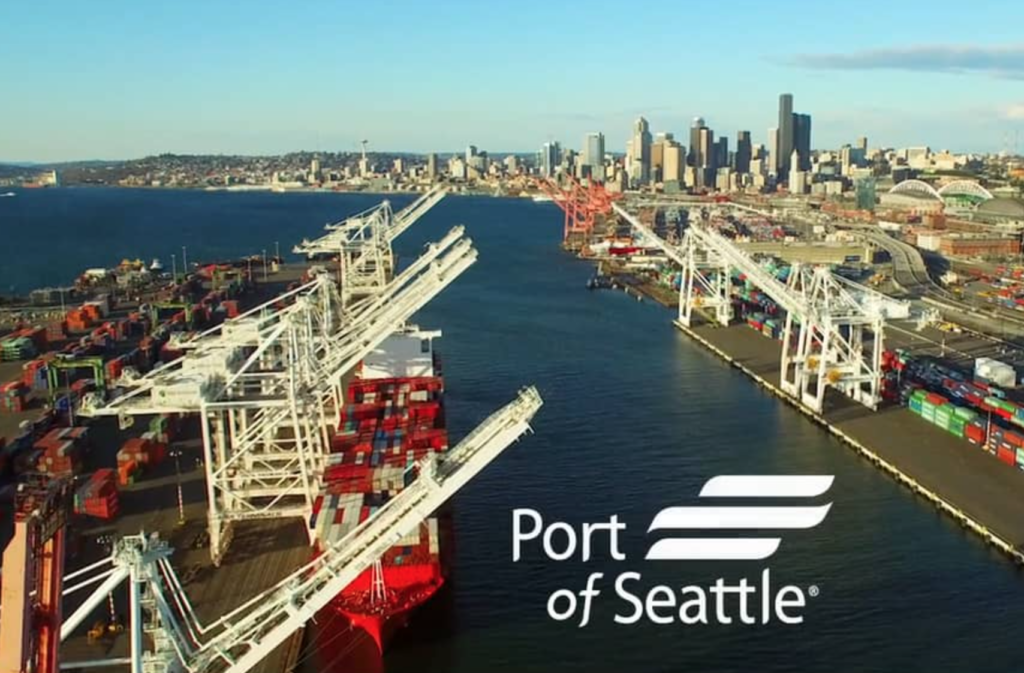 5th Largest and Busiest Port in the United States
The Seattle / Tacoma Port is the 5th largest port in the United States, and the primary entry point for international imports from Asia. Meaning, you get your packages, international mail, and goods faster than other mail receiving locations around the country. Seattle/ Tacoma International Airport also has an Amazon Air Distribution center, speeding up deliveries to our location.
Packages and standard mail items are received and forwarded faster from Seattle than 90% of all cities nationwide.
---
Seattle is home to Amazon
With Seattle being the home base of Amazon, package delivery times are exceptional. If you receive a lot of Amazon packages, our Seattle location provides the fastest receiving time on a national level.
---

5,000+ UPS Partner Locations
We not only can forward your mail and packages to your primary residence, we ship to all UPS stores. This is great for those that need packages forwarded to a safe and secure location when away from home. We can also forward mail to FedEx stores, or any address you request items to be forwarded to.
A real street address, not a PO Box. 
COWORKNG, MEETING ROOMS & PRIVATE OFFICES
BALLARD - SEATTLE
5608 17th Avenue NW, Seattle, WA 98107
Coworking, meeting rooms, and private office space is available at our Ballard, Seattle location. 800 5th Avenue is a mail forwarding location with no onsite pick-up or facility access.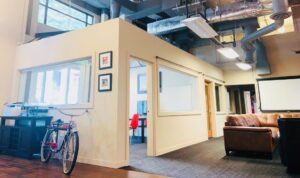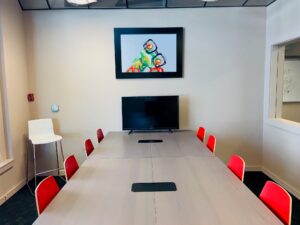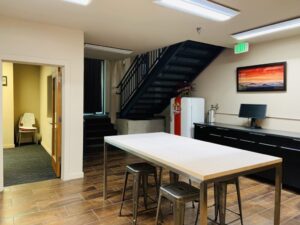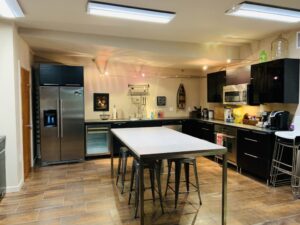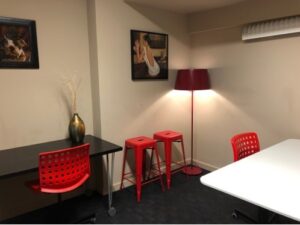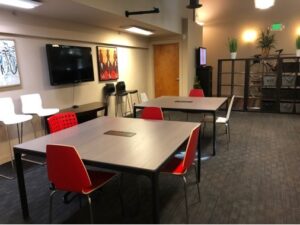 Coworking plans include unlimited use of the entire office facility at 5608 17th Avenue NW, including coworking space, meeting rooms, private offices, as well as FREE print, scan, and copying services. Private offices can also be rented monthly. Everything is self-service with no nickel and dime fees.

We don't charge you when you need to print, copy, or scan documents. Coworking plan members have access to our secure WiFi network and can print, scan, and copy as needed on a self-serve basis.
---
BLACK & WHITE PRINTING & COPYING
You can print and copy documents for FREE. If you are printing more than 100 pages, you can purchase paper in reams of 500 pieces for $10. We do not provide color printing or color copying. FedEx is next door for your large print and color prpjects.
---
SCANNING DOCUMENTS
You can scan documents to your email using our All-in-One document scanner at no cost.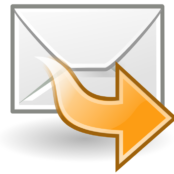 Mail Forwarding
ICS provides mail forwarding services for our clients worldwide. This service is great for businesses and individuals that want mail delivered to them on the go or to a permanent forwarding address.
---
Unlimited Mail Items Forwarded
One Flat Fee Per Month
All clients can choose weekly, bi-weekly, or once per month mail forwarding. Mail is packaged and forwarded on Thursdays. We charge one low monthly flat mail forwarding fee of $10/month + the cost of USPS postage, FedEx, or UPS, depending upon your preference. You can also request On-Demand mail forwarding when you need an item sent immediately outside of our auto-forwarding schedule. There is a small fee for On-Demand mail fowarding as noted below.
---

On-Demand
Average Forwarding cost $5 to $10 + postage fees
Pricing based upon USPS postage rates and number of items
Mail and packages are sent USPS Priority Mail
 We also send via FedEx & UPS
Includes USPS Tracking Number
Includes insurance up to $100
No extra nonsense fees
No limit on items forwarded
You can schedule forwarding online On-Demand when you need it.
---

Postage Fees
---
USPS Priority Mail (Includes Tracking)
1-3 Business Days
All mail and package are forwarded via USPS Priority Mail® service, including tracking and delivery in 1-3 business days. We also forward mail via FedEx and UPS. It is usually best to have international mail forwarded via FexEx. We charge a minimal $10/month flat mail forwarding fee + the USPS Priority Mail Postage Rate. We ship either Priority Mail or Priority Mail Flat Rate depending upon number of items and package size. We always bundle mail and packages to minimize shipping fees. Priority Mail includes a tracking number. Sending mail First-Class via USPS does not include tracking in most cases, so we always ship Priority to protect and track your important mail items, unless you request to have all your mail shipped First Class with no Tracking, which is highly "NOT" recommended.
---

PACKAGING & FORWARDING YOUR MAIL
We bundle and package standard mail envelopes, letters, and magazines into one large flat envelope and ship to you. Rates below are based on weight up to 13 ounces. USPS postage fees increase based upon weight. Large mail items and packages are always bundled into a single large box to save on shipping fees.
---
BEST PRICING GUARANTEED
YOUR BUDGET IS OUR TOP PRIORITY
InCitySpace is located directly across from the USPS Ballard Postage Office in Seattle. We physically take all mail to Ballard Station, which is priced directly by the USPS shipping clerk. This ensures we always ship your mail at the lowest price available. No other mail service does this like InCItySpace.
---
Priority Mail®
$7.95
---
Priority Mail Flat Rate®
$8.70
---
First-Class Mail®
$1.16 to $3.56
---
First-Class Package Service®
$4.30 to $6.55
---
See Detailed USPS Postage Fees
---
FedEx & UPS
By request, we can forward items via UPS or FedEx when preferred. See FedEx and UPS websites for postage and shipping rates.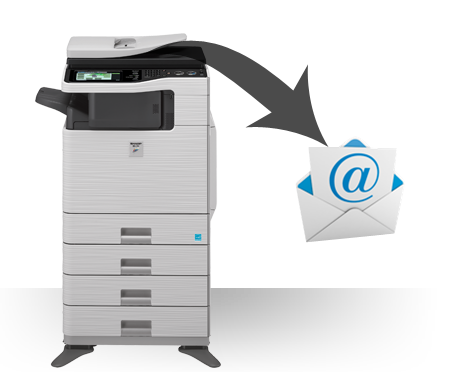 Mail Scan to Email
ICS provides mail scan to email services for our clients. This service is great for individuals or businesses that want mail delivered electronically.
---

On-Demand
FLAT FEE PRICING
Starting at $12.50/scan
Items are opened & scanned
We offer the best mail scan to email pricing available
Up to 10 individual mail items per scan for $12.50
No max limit on pages per item scanned
No extra fees per page
No extra fee for double-sided scanning
No limit on items opened and scanned per order
Schedule online
No Nonsense
Request On-Demand mail scan to email only when you need it or sign up for weekly auto scanning when you register with ICS.
---
HOW IT WORKS

Your mail is received at InCitySpace and logged into our online system. You receive an email update whenever we receive mail for you, including all items with sender name.

Your mail / packages are stored securely on location.

You can login online 24/7 to view what mail has been received.

Schedule mail scan to email online and we will scan your mail to you.
Choose a Seattle Location & Service Plan
Same Day Set-up - Use Your Address Today
---

1,000+ Virtual Office Locations Nationwide
ICS offers 1,000+ Virtual Office Locations Nationwide for you to choose from.
---