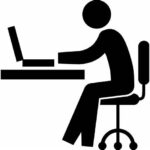 SELF-SERVE CLIENT SUPPORT CENTER
---
Includes 8+ hours free meeting rooms use, unlimited mail forwarding, extended hours & more
---
All client support matters can be handled below via our self-serve client support links.
You can check your mail below, schedule mail pick-up, forwarding, scan to email, update your payment method, visit our FAQ section, or submit a support request via email if you can't find what you are looking for.

Registered Agent Information
---
If you have signed up for our Registered Agent service, you can login to the Washington Secretary of State website to update ICS as your Registered Agent. You can create an account with the Washington Secretary of State online. Below is our information to use.
Registered Agent: ICS Virtual Office LLC
Agent Type: Entity
Registered Agent Address: 5608 17th Avenue NW, Seattle, WA 98107
Agent Email: info@icsvirtualoffice.com
Agent Contact: Mitchell Mosley
Daily Mail Pick-up Hours
Monday - Friday
9:30am to 5:30pm
---
After Hours & Weekend Mail Pick-up
If you need after hours mail pick-up, no problem. You can schedule pick-up from our after hours lobby drop-box. This must be scheduled and confirmed by ICS via email with no less than 4 hours notice.
Monday - Friday
5:30pm to 8:30pm
---
Saturday
9:00am to 1:00pm
---
NO DROP-INS
All mail is processed for pick-up, forwarding, or scan to email from our 5608 Seattle location. Mail pick-up is by scheduled appointment only.

---

800 5th Avenue
No Mail Pick-up at 800 5th Avenue - Forwarding Only
All mail is transferred to our 5608 location for pick-up, forwarding, or scan to email.