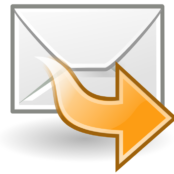 Mail Forwarding
ICS provides mail forwarding services for our clients worldwide. This service is great for businesses and individuals that want mail delivered to them on the go or to a permanent forwarding address.
---

On-Demand
Average Forwarding cost $10 + postage fees
Pricing based upon USPS postage rates and number of items
Mail and packages are sent USPS Priority Mail
 We also send via FedEx & UPS
Includes USPS Tracking Number
Includes insurance up to $100
No extra nonsense fees
No limit on items forwarded
You can schedule forwarding online On-Demand when you need it.
---
HOW IT WORKS

Your mail is received at InCitySpace and logged into our online system. You receive an email update whenever we receive mail for you, including all items with sender name.

Your mail / packages are stored securely on location.

You can login online 24/7 to view what mail has been received.

Schedule mail forwarding online and we will ship your mail to you wherever you are worldwide or sign up for automatic mail forwarding each week.
---

WEEKLY, BI-WEEKLY & MONTHLY FORWARDING
---
USPS Priority Mail (Includes Tracking)
1-3 Business Days
We charge no forwarding fees when you sign up for weekly, bi-weekly, or monthly mail forwarding, you only pay postage + any packaging costs. On-Demand mail forwarding is $10 + the USPS Priority Mail Postage Rate or 3rd party shipping service. We ship either Priority Mail or Priority Mail Flat Rate depending upon number of items and package size. We always bundle mail and packages to minimize shipping fees. Priority Mail includes a tracking number. Sending mail First-Class via USPS does not include tracking in most cases, so we always ship Priority to protect and track your important mail items, unless you request to have all your mail shipped First Class with no Tracking, which is highly "NOT" recommended.
---

PACKAGING & FORWARDING YOUR MAIL
We bundle and package standard mail envelopes, letters, and magazines into one large flat envelope and ship to you. Rates below are based on weight up to 13 ounces. USPS postage fees increase based upon weight. Large mail items and packages are always bundled into a single large box to save on shipping fees.
---
BEST PRICING GUARANTEED
YOUR BUDGET IS OUR TOP PRIORITY
InCitySpace is located directly across from the USPS Ballard Postage Office in Seattle. We physically take all mail to Ballard Station, which is priced directly by the USPS shipping clerk. This ensures we always ship your mail at the lowest price available. No other mail service does this like InCItySpace.
---
Priority Mail®
$7.95
---
Priority Mail Flat Rate®
$8.70
---
First-Class Mail®
$1.16 to $3.56
---
First-Class Package Service®
$4.30 to $6.55
---
See Detailed USPS Postage Fees
---
FedEx & UPS
By request, we can forward items via UPS or FedEx when preferred. See FedEx and UPS websites for postage and shipping rates.
---
---
Current Clients
Login & Request Mail Forwarding