---
How it works
---

Your mail is received at ICS then processed in 1 of 3 ways.
---

(1)
Held For Pick-up
Your mail is stored securely onsite and held for pick-up at your convenience.
---

(2)
Mail Forwarded to You
Mail is forwarded to you once per week or On-Demand by request.
---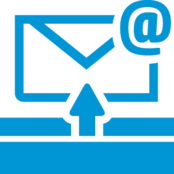 (3)
Mail Scanned to Email
Mail is scanned to you via email then shredded, stored, or forwarded to you via USPS mail delivery.
---

Mail Updates
You can request a mailbox update anytime online. We will check your mail and notify you via email.
---

Worldwide Mail Forwarding & Scan to Email
We can forward your mail to you anywhere you are worldwide or scan your mail to email.